Go to Serenity Environment
Serenity Environment
Serenity in Nature: Calm, Peaceful & surrounded by Nature. A perfect gateway from the hectic & hustle bustle of the city to enjoy some scenic view in tranquility.
Go to Outdoor Hall and Rooms
Outdoor Hall and Rooms
Family or companies event, need a place to stay and overnight activities. We have outdoor hall, open space jungle, dining hall and long house space to cater all your activities.
Booking Flow
To ease your booking experience, please refer the following:-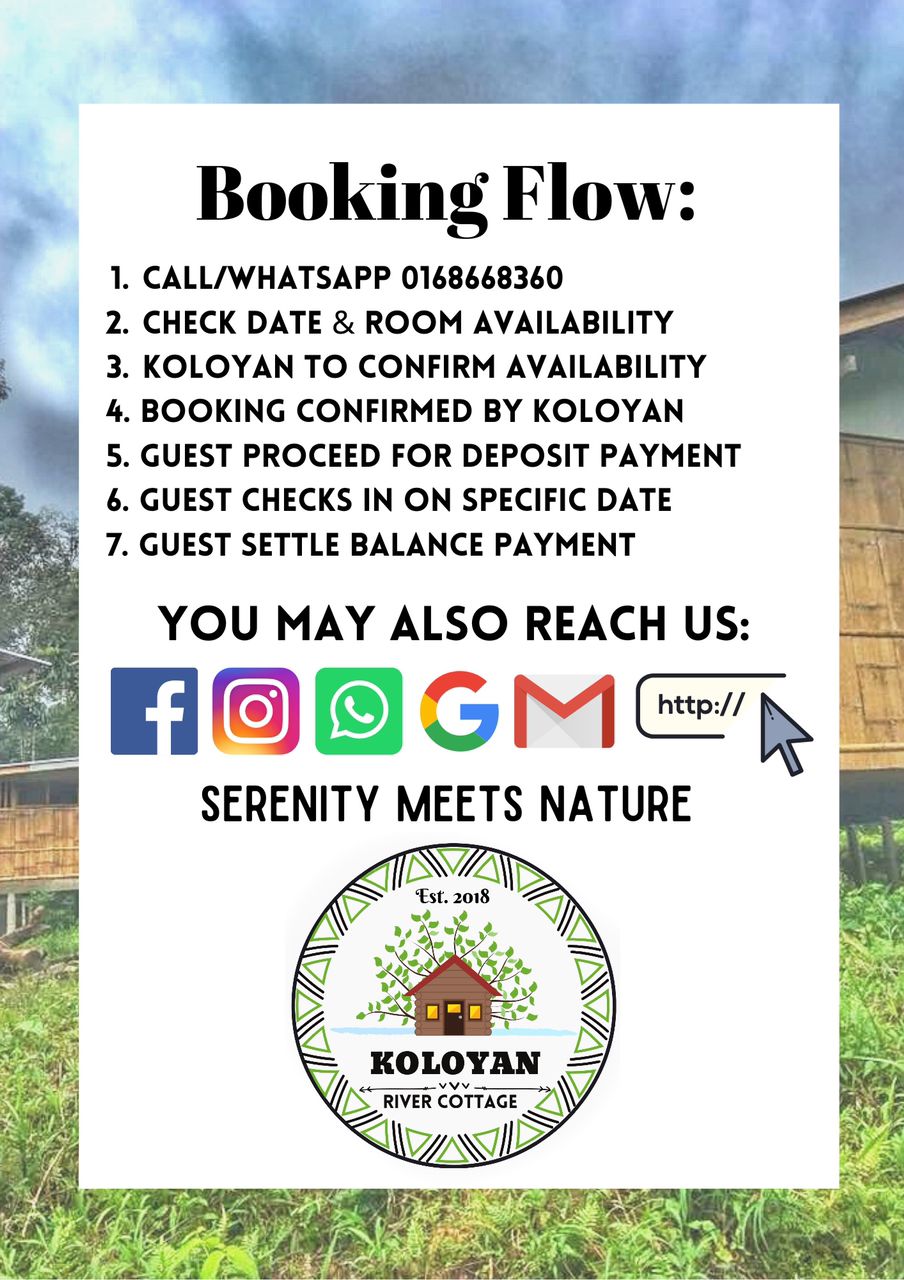 To know more of our room and facilities rate, just click the "Rates" button.